The Church of St. Peter's
Saint Peter's sits peacefully among the open fields about half a mile south of the village of Carlton and a few hundred yards from the boundaries of the old market town of Saxmundham.
The church has no electricity nor running water and is only open for services and events during the summer months as well as for a candle-lit service in December and for christenings, weddings and funerals.
This church holds a special place in the hearts of many people as a tranquil location where the soul can reflect in peace and comfort can be found in this ever changing and fast moving world. In 2014 it was decided to initiate a group for people who would like to become a 'Friend' of  the Church, to help make sure that this special place remains a source of inspiration and comfort in the years to come.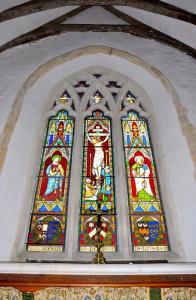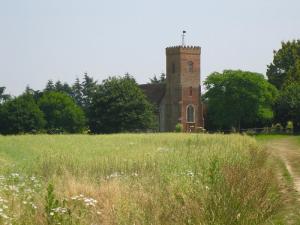 The Friends of Carlton Church website can be found at www.carltonchurchsaintpeters.com